Production

Directing, professional equipment, digital video cameras, dolly, blue and green screen, filming, lighting, Stop motions, and much, much more. We take care of video production for commercials, musical videos, cartoons, web video, film, stereoscopic cinema.
Post production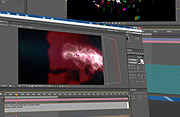 Real or unreal?
Hyperreality shows a reality more beautiful than what is real, and is our base for post production. We offer expert solutions of Video Retouching and Color Correction. We insert 3D Animation elements into videos for compositions that are real, hyperreal, or fantasy. Advanced techniques of Post Production at the service of creativity to show the subject of the video in a unique mode.
Special effects
It is there, but cannot be seen; and if it seen, it has to be WOW!
The special effects can be visible or invisible. They are invisible when they resolve problems of production which would unnecessarily raise the production time and cost. They are visible when they need to bring a WOW effect to the video, something never seen that catches the attention of the viewer, hitting on his memory and imagination. Our team of artists in this area gives way to their creativity to offer avant-garde solutions.
Stereoscopy
What is stereoscopy?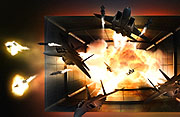 There are many technologies called 3D. The majority convert 2D images to 3D. But a technology that can really be called 3D is the stereoscopical visualization, also called stereoscopy.
How does it work? To have a real perception of tridimensional objects in depth, the source image has to be registered by two or more synchronized cameras. Therefore, the scene is generated from multiple positions.
Advantages.
The Television and Cinema have been bidimensional, but our perception in everyday life is tridimensional (stereoscopic).
The experience of the users with bidimensional media can offer an intense enough emotional immersion. Stereoscopy amplifies the intenseness because it brings us into the scene, or brings the scene towards us.
STUDIO FX is expert in the production of stereoscopy in 3D Animations.

Photography
StudioFX, also offers:
- portrait photography for corporate and commercial purposes
- interior photography
- product photography
- reportage photography
Marko Badovinac:
Director of Production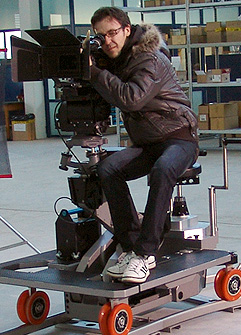 We can say that Marko Badovinac practically grew up in a cinema. As a child, he spent most of his time at the Cinema Koper, where his mother was employed.
In 1999, flies to UNITED STATES OF AMERICA FOR THE FIRST TIME FOR THE PERIOD OF TRAINING AND WORK ON DISNEY AND CONTINUED THE WORK UNTIL THE YEAR 2002 IN DISNEY CRUISE LINE.
AWARDS
In 2003, he returned to Slovenia and produced and directed his first film. Action film called MILO ZA ŽAJFO was awarded at 12th "Independent Film Festival in Slovenia and introduced in Europe in most film festivals. Credits: Director, screenplay and editing.
NewYork Film Academy
After his first film Marko again flies to the U.S. to study and expand his knowledge in 3D Animation at the NEW YORK FILM ACADEMY. During this time he learned the most important 3D modeling and animation techniques in professional software Maya (used in most 3D movies as Avatar, etc ...).
In 2006 he returned to Slovenia in Koper. During this period, directs and produces spots for DIFFERENT SLOVENIAN COMPANIES.
SUCCESSFUL PRODUCTION
Some of  particular projects are successfully designed advertising spots for political propaganda in Slovenia, which have helped to get to victory in elections for the mayor of Koper, Izola and Piran Portoroz. He has made commercials for a referendum, commercials and educational films for police, firefighters, the Ministry of Infrastructure and the Port of Koper. All these spots used traditional techniques of video recording and 3D modeling and 3D animation.
FOR THE FULFILMENT and realization of different projects, he established network of independent digital artists from around the world with currently 30 digital artists available..