Web design
The Web is becoming more and more TV and Film style..
To be chosen (therefore sell) on web, just as with TV means:
1° 34% good first impression (stereotypical emotional options)
2° 33% content (technical),
3° 33% emotion (behind the choice)
67% of success of a sale is emotional, in one word it is the WOW effect.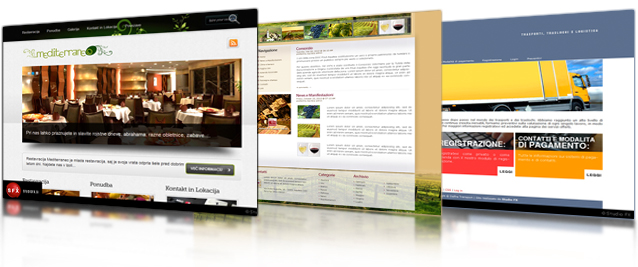 The long term memory is fixed in a single flash, stimulating at least 4 areas of the brain with images: exaggerated, in motion, unusual, emotionally immersive. 3D Animations is the solution that combines the WOW effect with visual communication to enter the long term memory.
E-Commerce
Global solutions for the E-Commerce.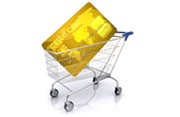 Unity is strength, and the flexibility and compositeness of our Network offer global solutions for the e-commerce. E-commerce can be a simple PHP site, with an electronic basket, a database, and an administration site with admin. Or it can be an experience, through multimedia presentations of the products. It can be evolved, with freemium and premium offers, Mail direct marketing management, mail campaigns, and viral video.
And administratively avant-garde with total automatization of accounting through web with Easy Accounting, or a greater level of personalization. We dimension the solutions of our Network in function of the dimension of your business online.
Social Networking
It's the way the 21st century communicates today. Want to know what it really means?
A social network is a social structure made up of individuals or organizations, which are tied (connected) by one or more types of interdependency, such as friendship, kinship, common interest, financial exchange, dislike, sexual relationships, or relationships of beliefs, knowledge or prestige. When it comes to online social networking, websites are commonly used. These websites are known as social sites. Social networking websites function like an online community of internet users. Depending on the website in question, many of these online community members share common interests in hobbies, religion, or politics. Once you are granted access to a social networking website you can begin to socialize. This socialization may include reading the profile pages of other members and possibly even contacting them.

What is blog?
A blog is a a website or just a part of it. A typical blog has text, images, video and links to web pages or other blogs. Blogs are usually maintained by an individual that writes new entries (articles, descriptions, events and other related topics such as graphics or video). Entries are most of the time displayed in reverse-chronological order. Blog as a verb mean to maintain or add content.
Main features
Blogs have the ability of readers to leave comments in an interactive format. Most of blogs are usually textual, althought there is some focus on art, photography, videos, audio and music. We use both Blogger and WordPress as base, but apply custom design and features to them.
Software development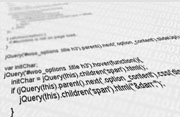 The programming is an important component in the creation of expert solutions for web sites (e-commerce, blog, flash presentations), or 3D animations, or video special effects.
Studio FX develops solutions in all this areas, utilizing the latest technologies. This way we offer to our clients solutions in all 360° of the multimedia.
What can we do?
Development and personalization of traditional and flash Web sites.
Development of traditional and flash E-commerce sites.
Development of accounting automatization solutions between the E-commerce site and Easy Accounting Online Management.
Development of Blog sites on WordPress and Blogger.
Development of sites in html5.
Development and personalization of Fans pages in FBML on Facebook.
Development and personalization of the Youtube Channel.
Development and personalization of the web for E-mail Marketing campaigns.
Development of Virtual Galleries in flash for WePad (Tablet PC and Touch screen monitors).
Development of Microsites in html or flash.
Development of 3D animations with Motion Capture and Motion Builder.
Development of software for the animation of Cartoons in Maya for video or Flash.
Development of video special effects in After Effects.
Andrej Ratkovcic: Art director

Andrej Ratkovčič begins to deal with drawings in his early youth. After his first computer in 2001, Andrej begins to design with various graphics programs used in the graphic industry such as Photoshop, CorelDraw, and Macromedia Flash. Much interest in this area leads him after several years of active independent learning to 3D modeling, and with programs such as Rhinoceros begins to produce different items and architectures for various clients.
After finishing high school, he starts working with Marko Badovinac, who introduces him to Autodesk Maya, which is one of the most widely used 3D modeling and animation software applications in the entertainment industry today. In 2008, Andrej starts his Motion Capture experiance by acquiring a two-week training of the renowned inventor of Phasespace Motion Capture system.
Actively applying the knowledge gained, in 2009 he visits the largest Technical University in Ankara, Turkey (Middle East Technical University), and gives a special training to a group of people for the Phasespace Motion Capture System and Motion Builder program.
Andrej is now actively using Autodesk Maya and tools like Mudbox, Motion Builder, Photoshop, CorelDraw, Illustrator, Indesign, After Effects, SwishMax etc. with which he pushes his creativity to the limits. Now employed by Studio FX Ltd. as an Art Director, he does 3D modeling, rendering, motion capturing, 3D Animation and develops web pages and various graphic elements.